The previous week has been surprisingly very good for us, we locked in quite a bit of profit. With new companies entering the market last week, we have been on a roll earning profits. Since the year is coming to an end, we want to prepare you for 2022 with both cryptos and stocks. Let's have a look at the profits we have earned in the last week.
Betz
Ticker: BETZ
Stop-loss has been moved down to 3%. Because we have locked in 3%, we have covered up on free losses in the future.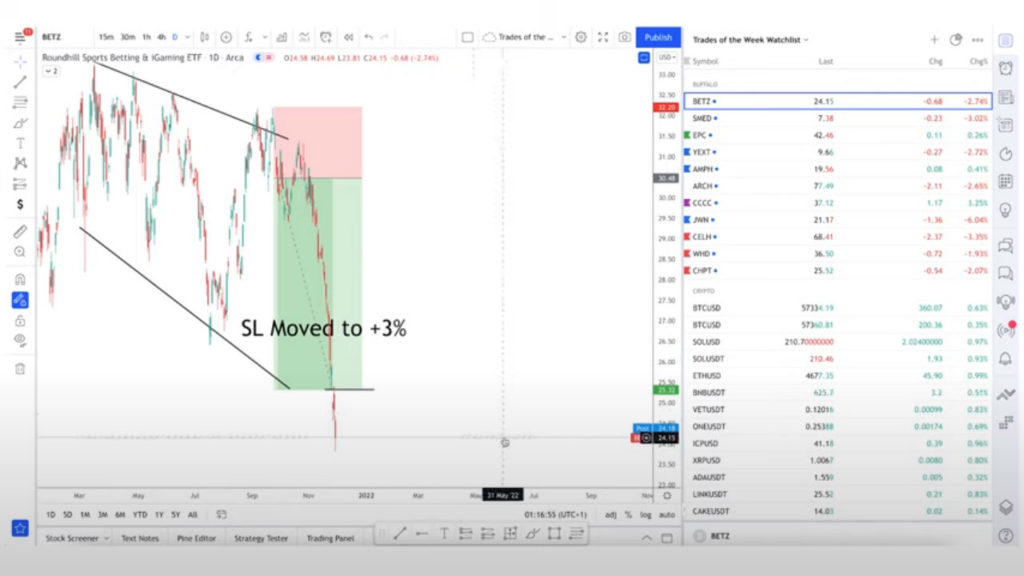 Edgewell Personal Care
Ticker: EPC
For Edgewell Personal Care, we moved our stop loss up to 3% which has been triggered out now. So now we let our profits run, take our 3% and get out of the market.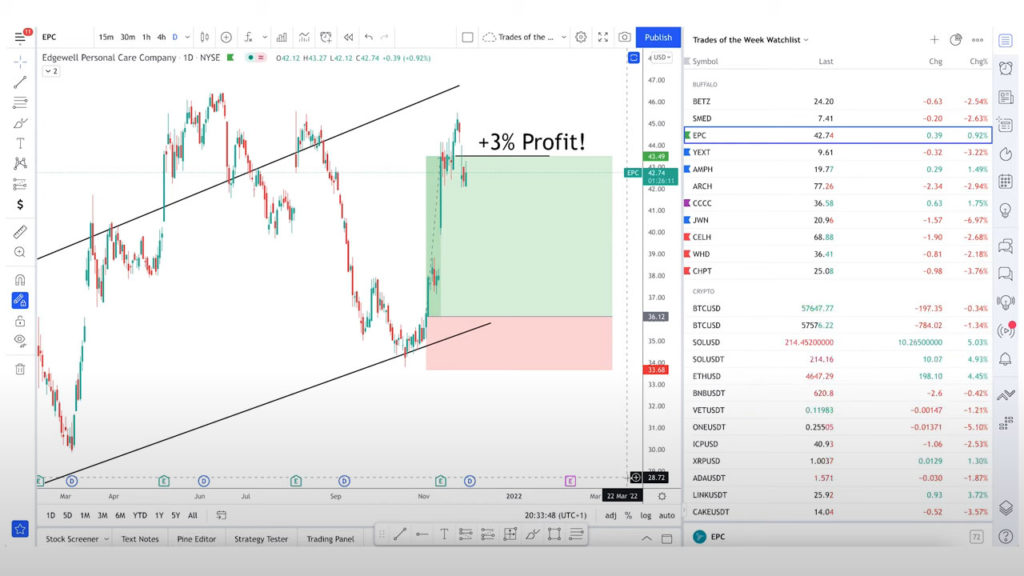 Yext
Ticker: YEXT
We have moved our stop loss to 3% once again. If it pushes any lower, we make our profits; if it doesn't then, we cannot move. So it's a win-win for us here!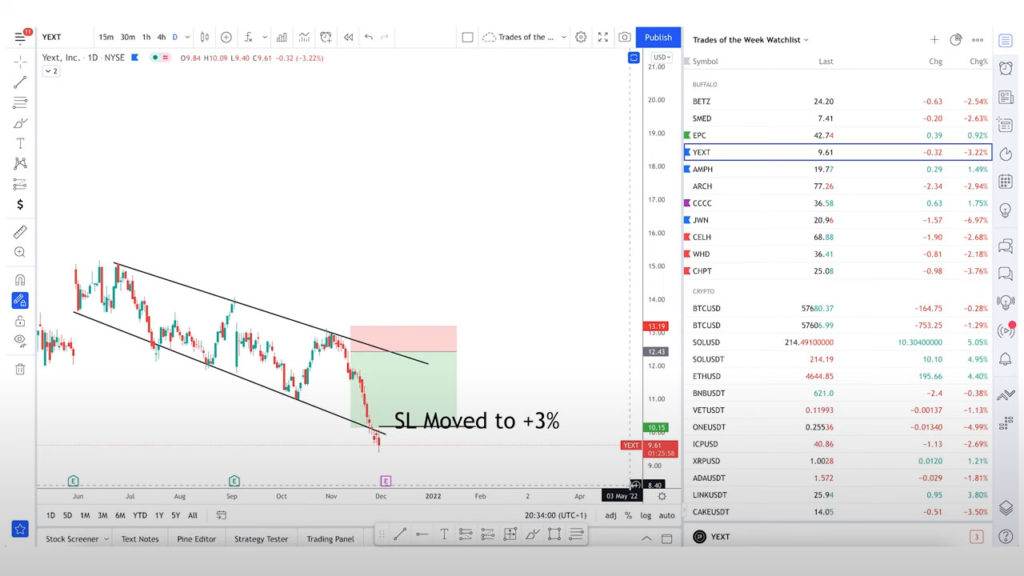 Amphetamine
Ticker: AMPH
We are presently following the market, which is falling low. This made us move our stop loss to 1%to play even. So we are managing our trade well here!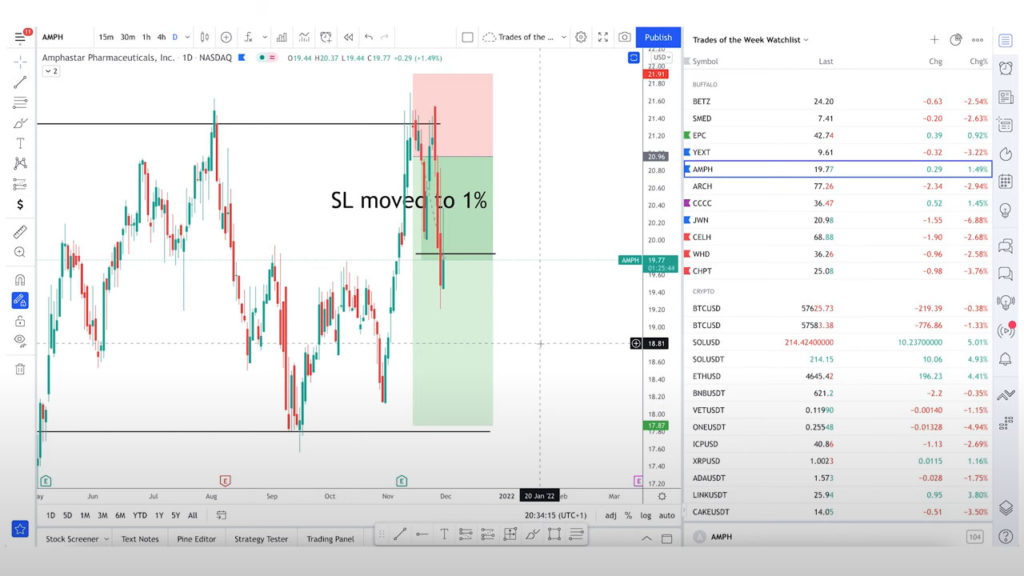 Nordstrom
Ticker: JWN
We have moved our stop loss to 3% once again. If it pushes any lower, we make our profits; if it doesn't, we cannot move.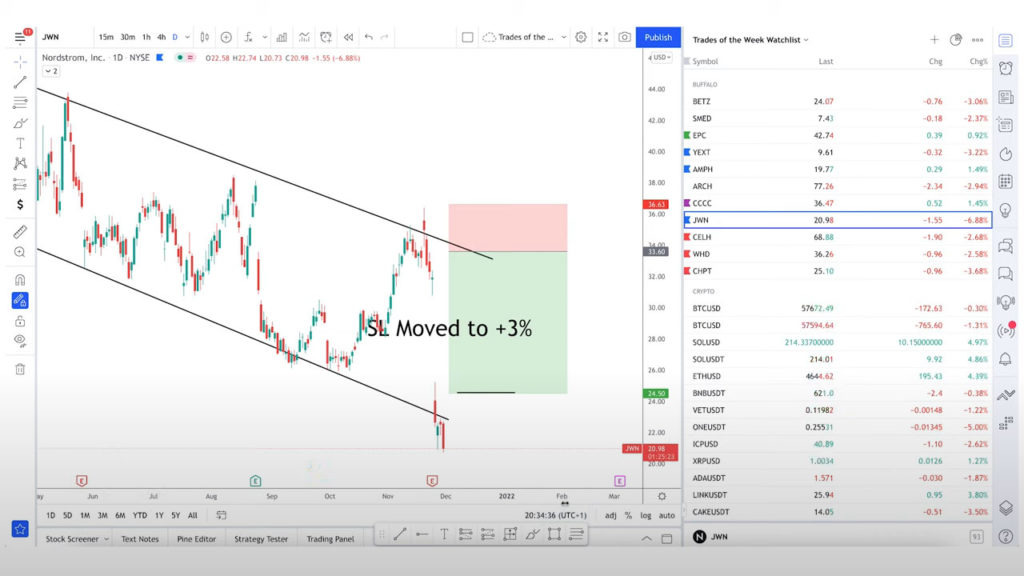 New COVID Variant is creating a lot of fear among the people in the crypto market. If the lockdown happens, the American economy will shrink, which was growing since March 2020. Another lockdown will cause another pushdown of the market and further have a negative impact on oil when the Oil Industry was on the recovery after the last pandemic. Another lockdown will decrease the utilisation of oil, increase the supply and negatively impact the prices. This will make money go back into the commodities like Gold or Silver market, which are the safest havens. This will make the market to fall low. If this happens, we will move back to our Blue Ship Companies and make more profitable investments.
Otherwise, in the market – Inflation is still increasing, the interest rate is close to zero. Let's keep an eye on the market. December will be a sluggish month because Institutions are on holiday.
Celsius Holdings
Ticker: CELH
Celsius Holdings has a nice upper trend with 3 bounces and has a few green candles here. So we can put the order on the last candle.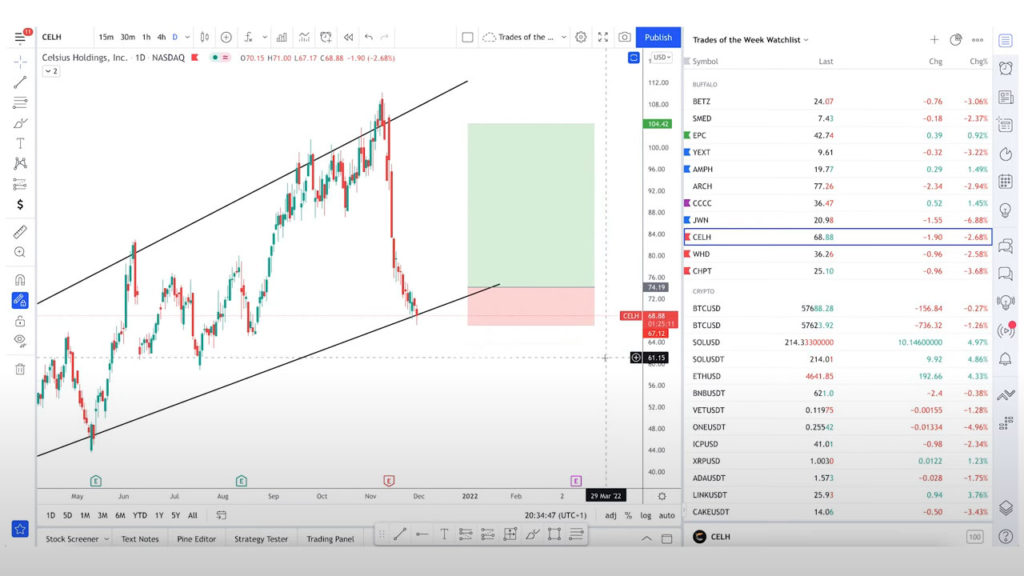 Cactus
Ticker: WHD
Cactus had a green candle on 26th of November, and it moved up on Monday. So here we can enter the market. It has a good risk-award ratio as well.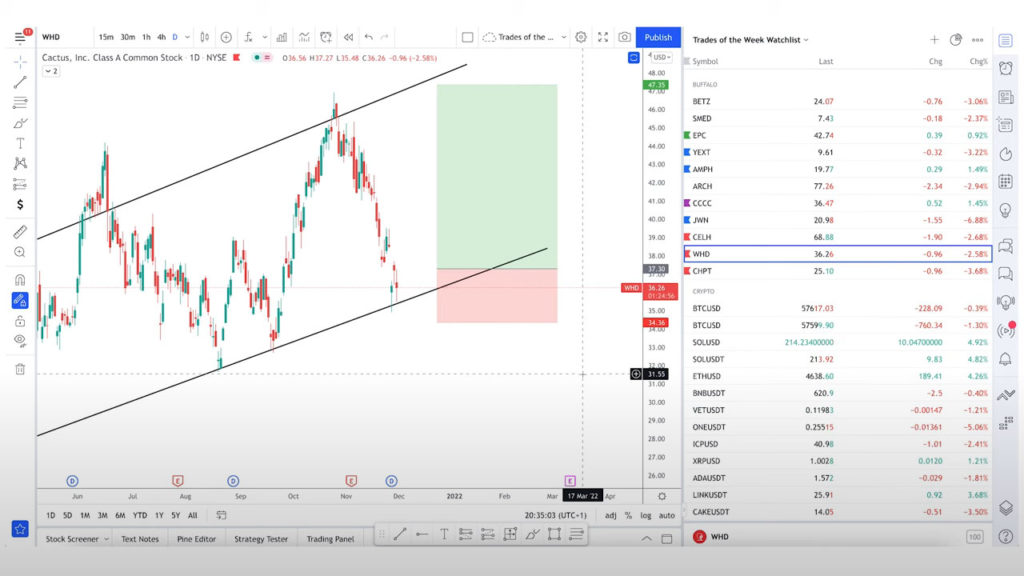 ChargePoint Holdings
Ticker: CHPT
ChargePoint Holdings is hedging the shots. The graph has gone down here and stop-loss goes above the highest point. So now is the time to take action and do your own research before investing.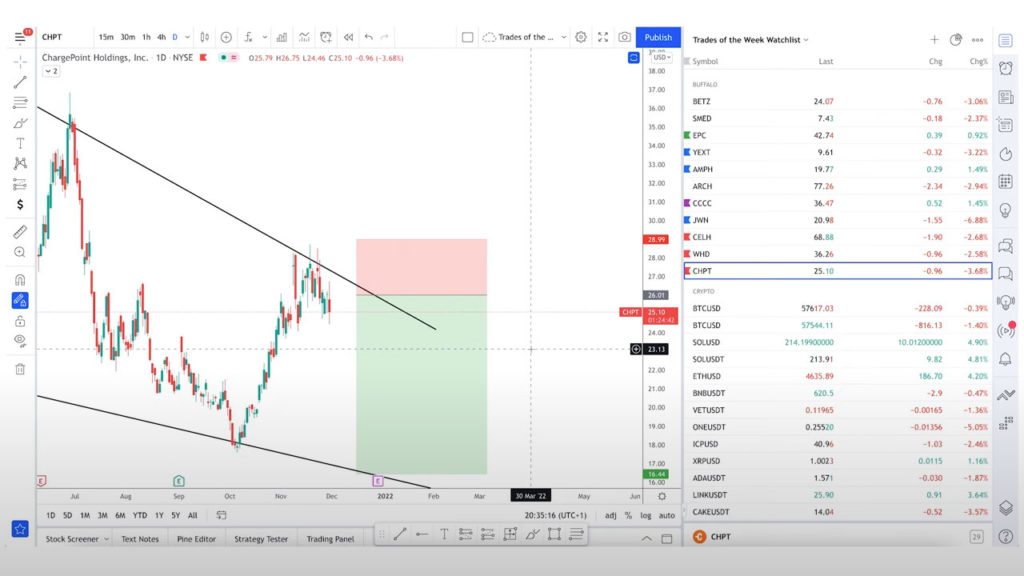 Bitcoin
Ticker: BTC
It has gone down from the high of 69,000 to down to 56,000. We have this upward trend which is making higher lows and higher highs. The big holders of Bitcoin have acquired a major market share. Also, the chain analysis shows how money is going into the exchanges or out of the exchanges. This means that we are in an accumulation phase to get our next leg higher in cryptos.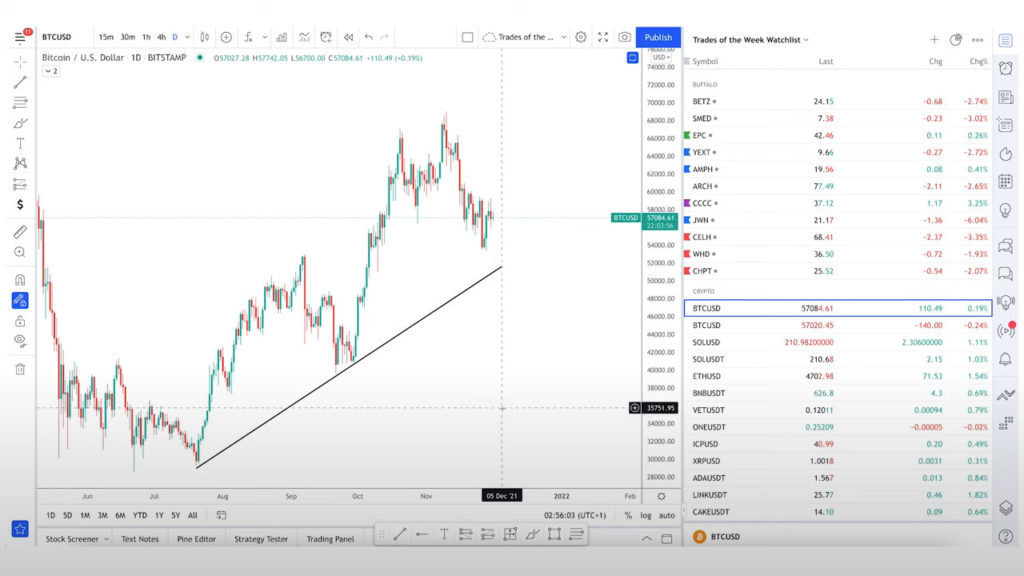 BIGGEST TREND: ADIDAS has now partnered with Coinbase and is now buying land in METAVERSE to create a virtual world called 'ADIVERSE'.
Enjin coin
Ticker: ENJ
Enjin Coin launched a platform called 'Enjin Starter' to launch new projects in gaming NFT and METAVERSES. Since gaming is on a high, the graph went up high too. We took 100% profit here with 20% off the table, and it is currently down to 20%, so do your research and enter this market with a small-cap strategy.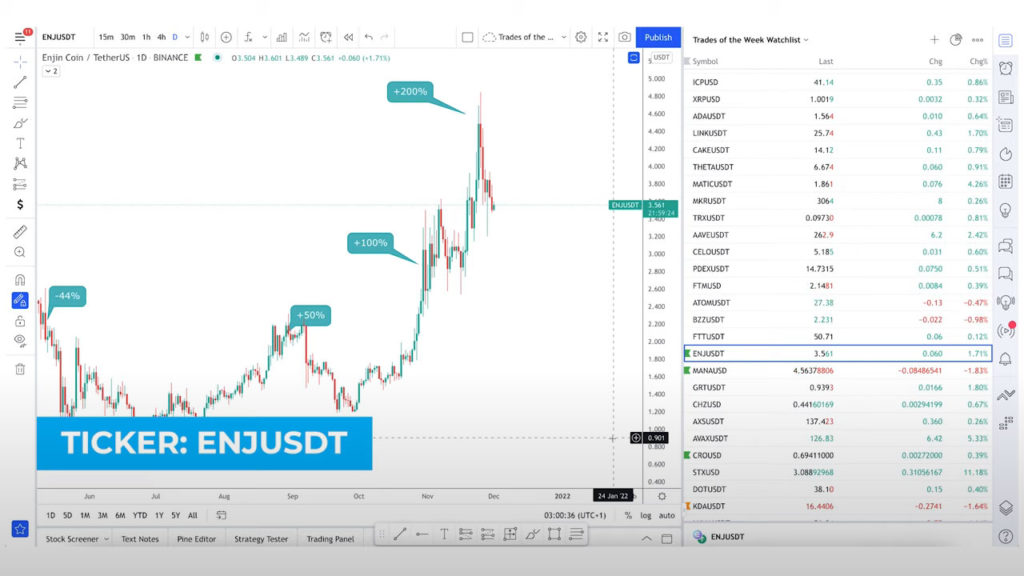 Mana
Ticker: MANA
It went up to 100% from the average price. We're taking 20% from there as well.
Crypto.com
Ticker: CRO
It went up to 200%. Total of 400% we got here. Let's take 20% off from here too. It is a BIG move for us!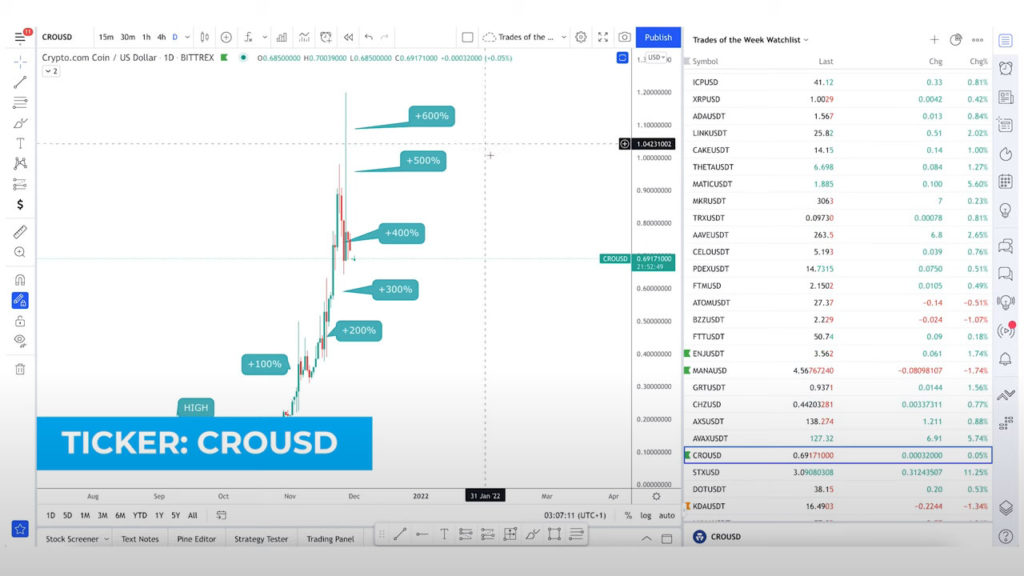 Kadena
Ticker: KDA
At Kadena, we put another entry there at -44% to build a position. We've got the news that Kadena is building a massive ecosystem. So enter the market here with your research capabilities.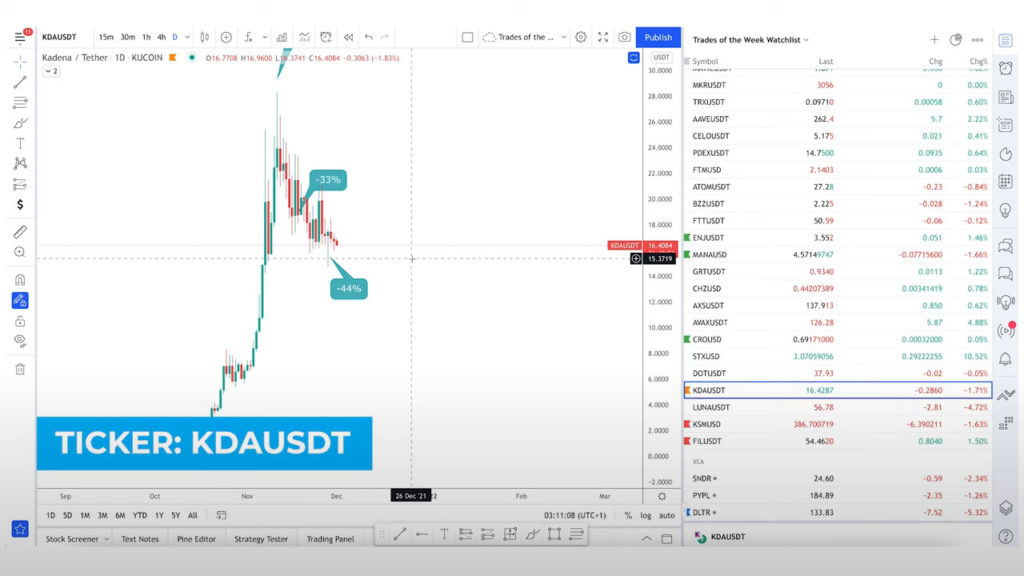 Kusama
Ticker: KSM
Do your own investigation because the CCA investments are down 42 percent.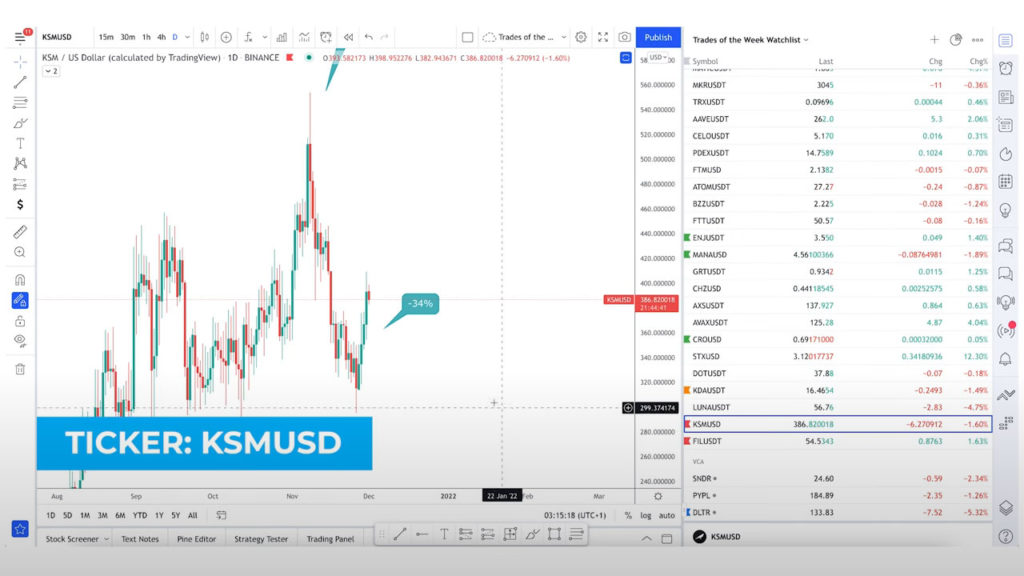 Filo Mining Corp
Ticker: FIL
File Coin is one of the first data storage platforms. They are storing data on the blockchain and building something big for metaverses. File coin is down by 54%, which opens up a great entry for us.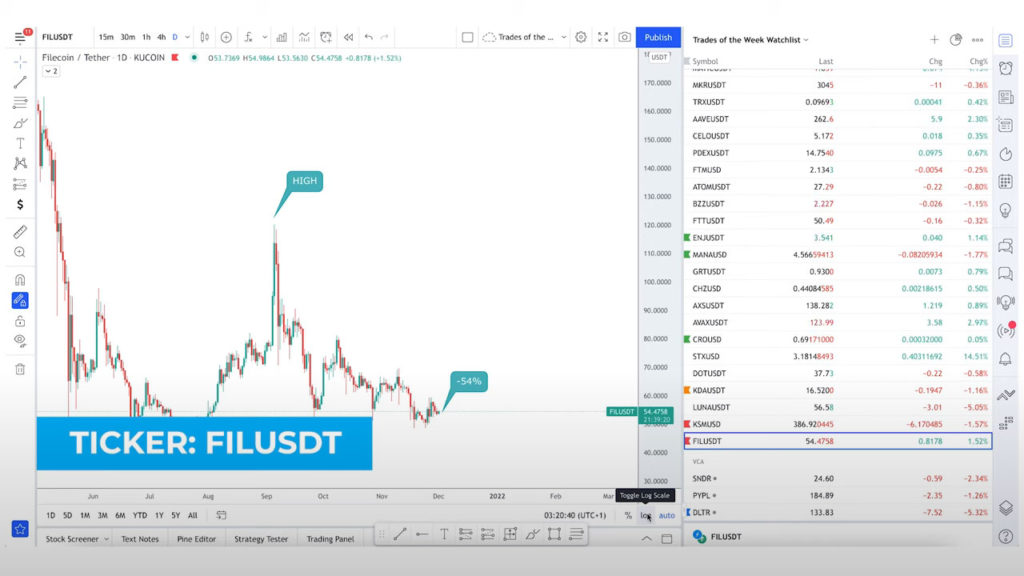 Dollar Tree
Ticker: DLTR
Dollar Tree has moved up to 50%. So we have moved our stop loss up to the 50% mark.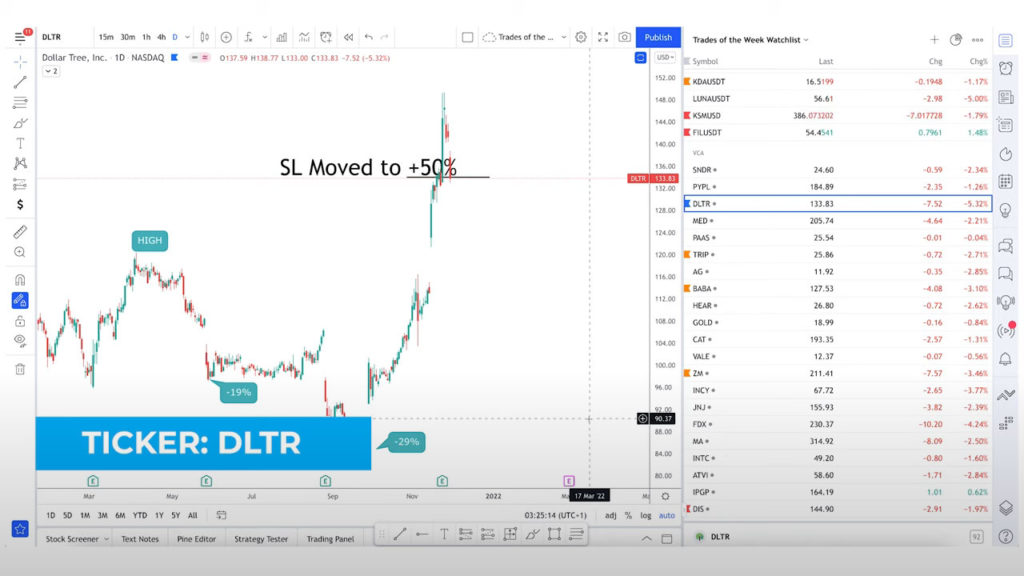 Tripadvisor
Ticker: TRIP
We have entered Trip Advisor at 60% now from the most recent high.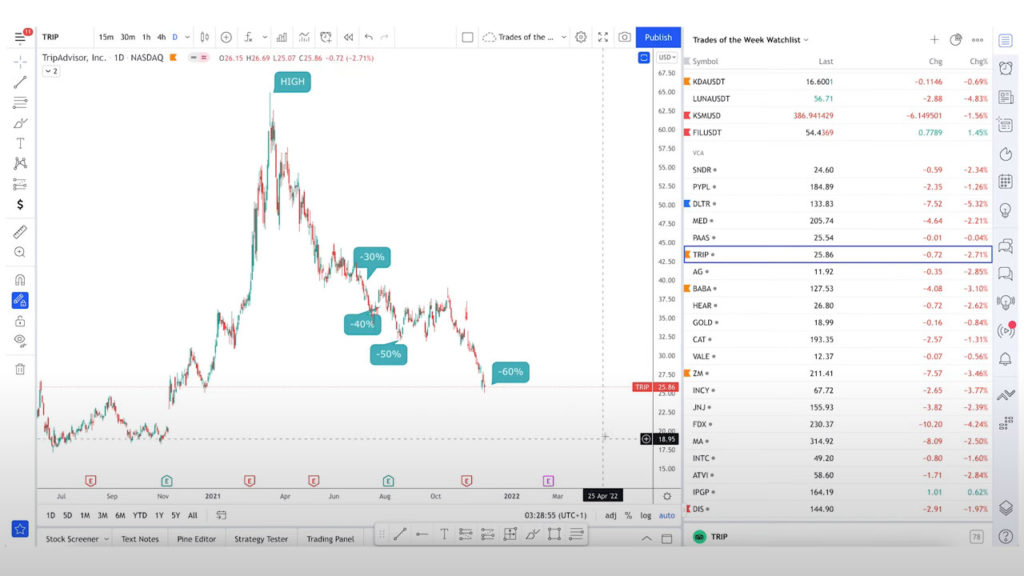 Alibaba
Ticker: BABA
Alibaba has continued to be a bit lower. So we have got our entry at 50% here.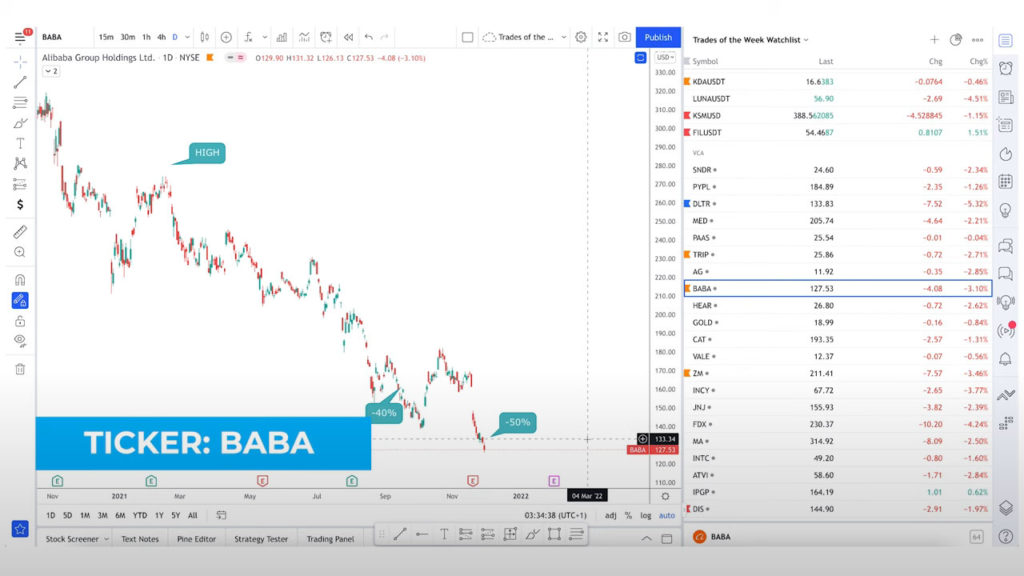 Zoom
Ticker: ZM
We have got our entry at 44% on Zoom(ZM). We entered for the first time at 34 from the high and gone to 44 as an average cost.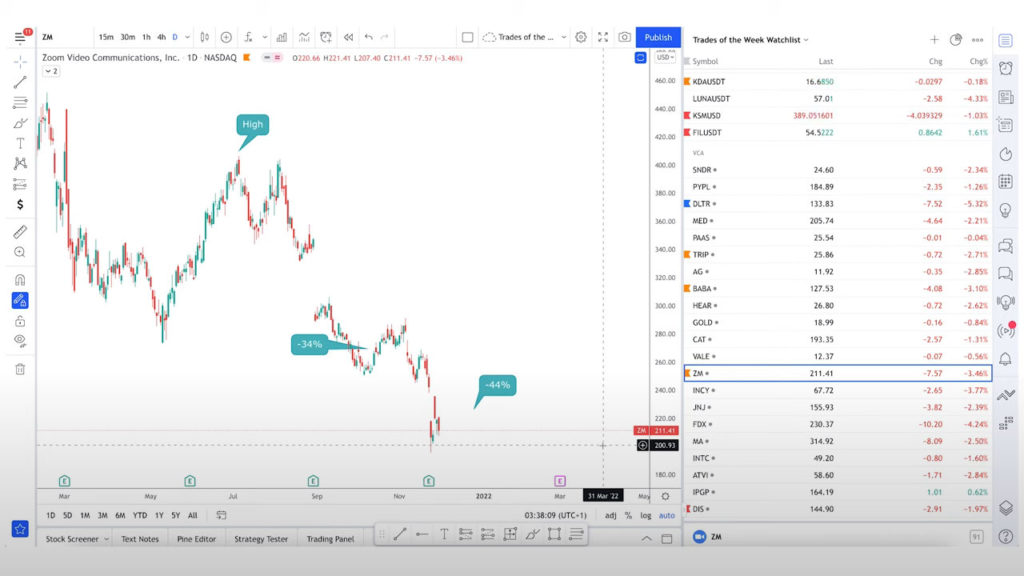 Walt Disney Co
Ticker: DIS
Disney is down by 26%, which is a great opportunity to get into the market for making positive earnings per share in the next 5 years. For a couple of weeks, they have created NFTs on the VV app.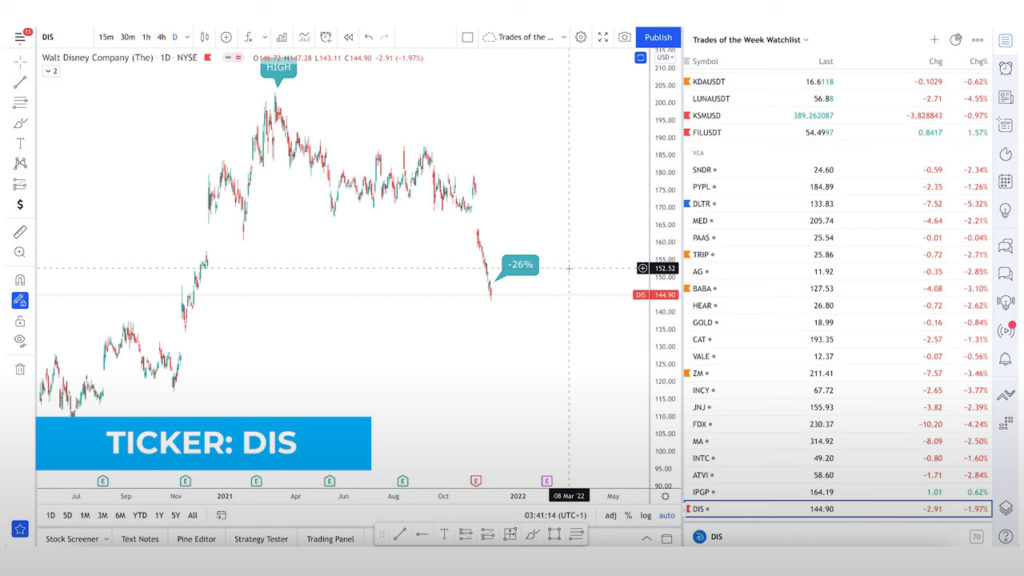 Name of the Game: Money always moves from the impatient to patient.
Have patience and hold your shares. Keep buying as it goes down. You are selling panic because you think someone else is buying. Do your research and invest intelligently with a thoughtful strategy.
Join our Facebook group and be a part of the live session on December 8, 2021 to gain further insights on trading, investing and mastering cryptocurrency. We'll also be giving out a lot of freebies for you all on the occasion of Christmas.
If you are a client of Investment Mastery, send us a mail at gabriella@investment-mastery.com to become the client of the week. It'll be an honour for us to have you featured on our Instagram where your progress will be shared to inspire others for investing and trading. It will make a huge difference in the life of others!
---
Not much of a reader? No problem, watch the video below: