We are entering an amazing stock today and taking a lot of profits today. Watch out for prospective profit-making avenues and make calculated informed choices of investments with us. Let us look at the latest developments and happenings on the trade block this week!
E.W Scripps Company (SSP)
SSP has had a downfall this time around and unfortunately, we have stopped out on a 1% loss on SSP.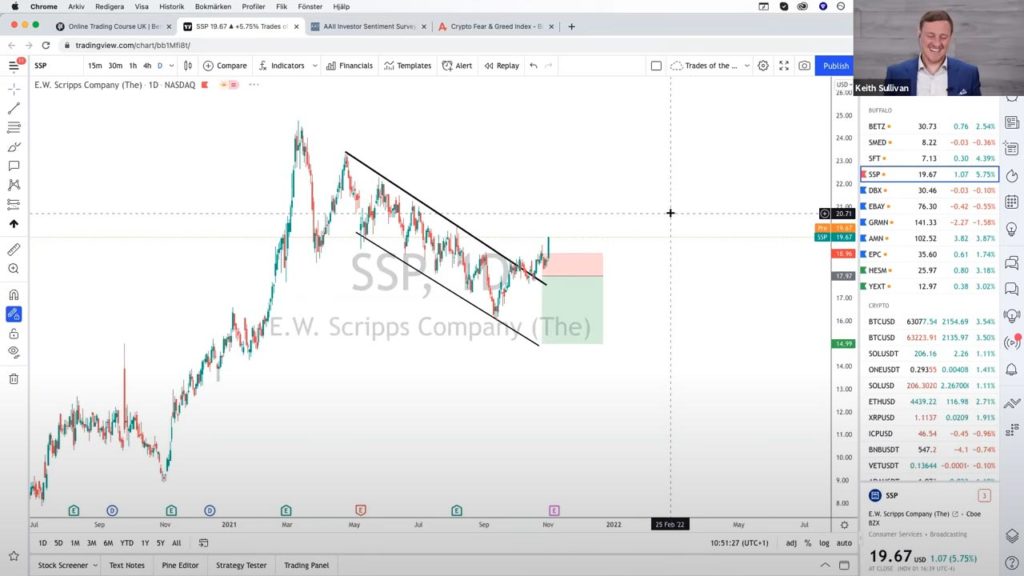 Dropbox (DBX)
To think positively, we have a couple of trades that we have already taken profit on. Our first one was Dropbox which we went to 1% last week and now we have triggered to 1% profit on our entire portfoio.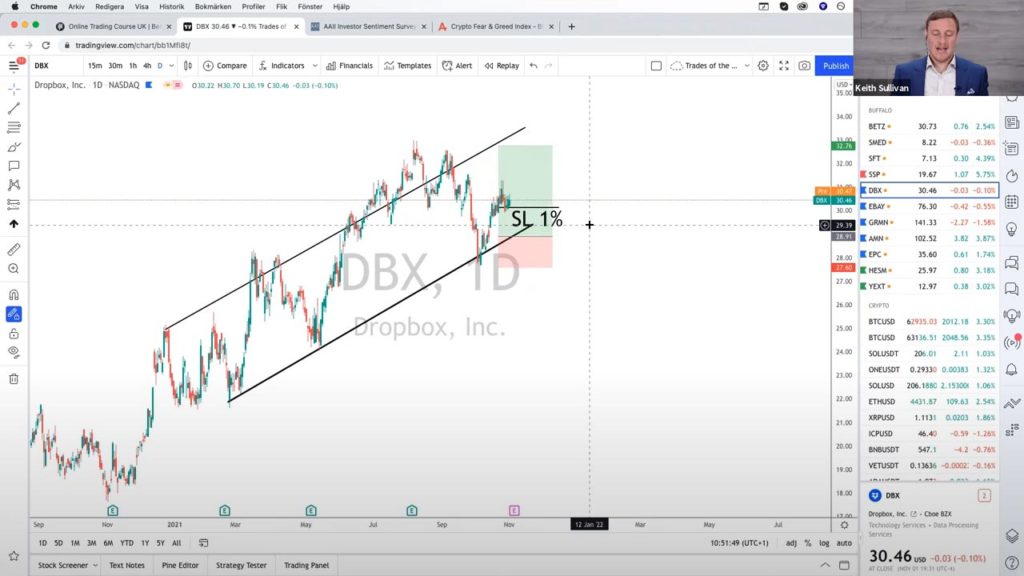 eBay (EBAY)
One of our favourites this year, eBay, has moved our stop plus up to 5% which has been triggered too. While we made 5%, the market gapped a lot lower the next day below our stop loss. This means that if we hadn't been triggered out the day before, we would've been triggered out at a much worse price. This is why we moved our stop plus up to 5%. So it's extremely careful of our earnings because of the gapping in the market.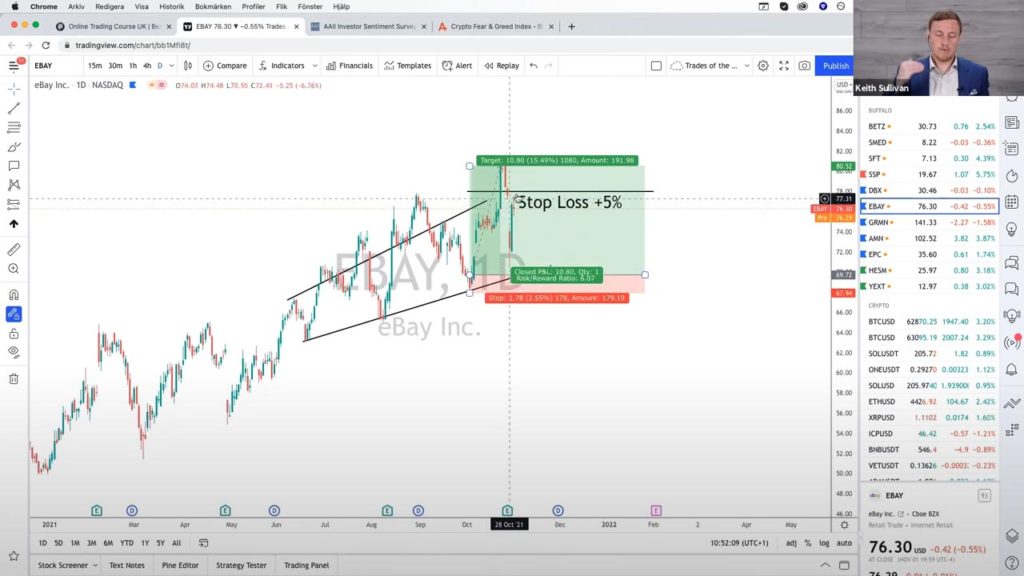 Garmin (GRMN)
With Garmin, we were taken out on a 1% profit, we went up, we locked in our stop plus at 1%, and now we've been taken out. Once the stock crashes down, most people don't move their stop plus which leads to a bigger loss. To avoid turning a profitable trade into a loss, we move the stop. Sometimes, it works in our favour, sometimes it doesn't. Never turn a profitable trade into a losing trade!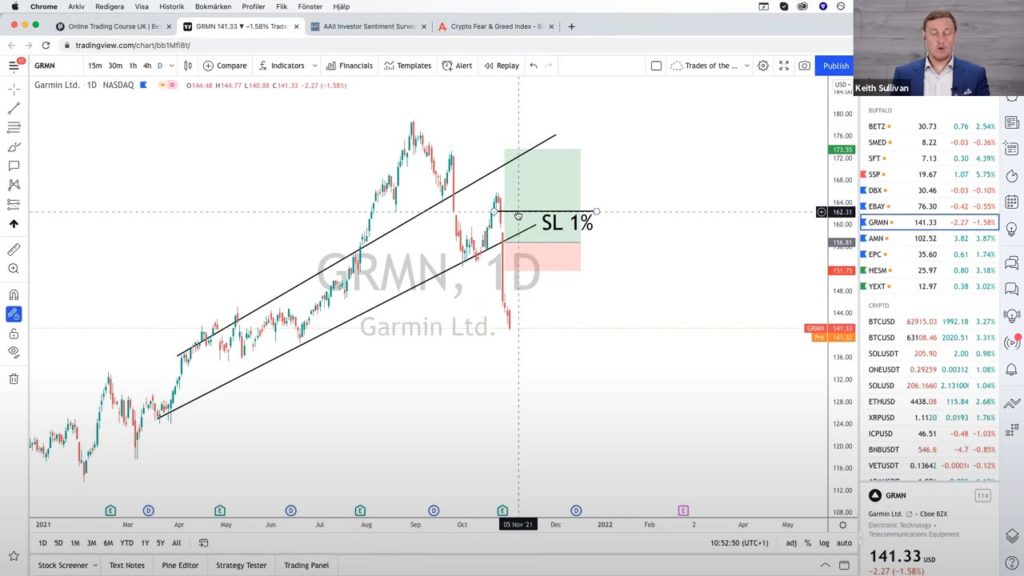 Golden Law of Trading and Investing
Cut your losses short and allow your profits to run as long as possible. You should move your stop loss at the same time with every other stop to maintain consistency.
AMN Healthcare Services (AMN)
We've been triggered into AMN's trade, and we're marginally in profit, but not enough to move our stop loss. We'll wait and see what happens over the following few days, and perhaps we'll be able to move our stop loss to break even, allowing us to trade risk-free.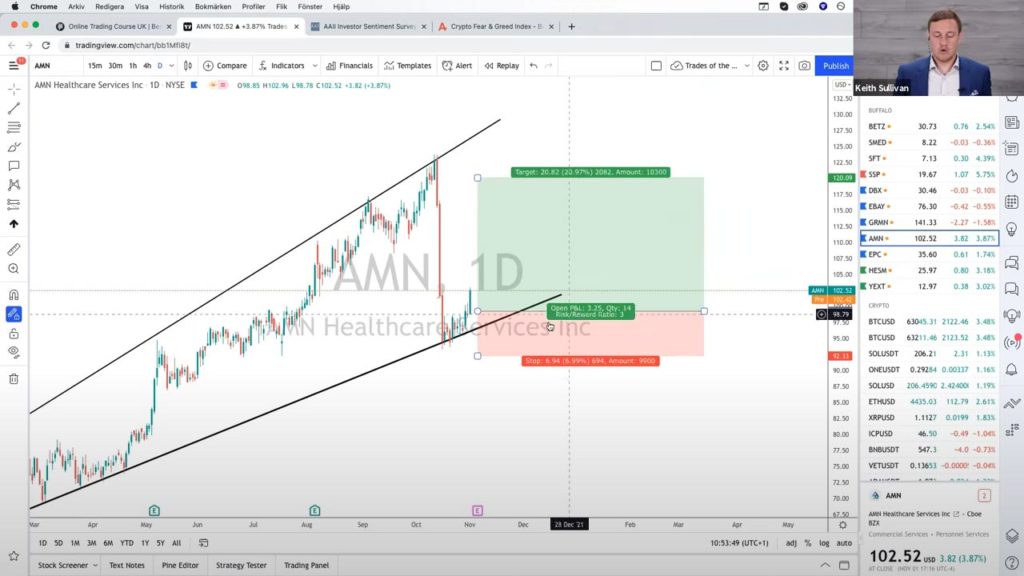 Edgewell Personal Care (EPC)
We've been triggered into EPC's trade once again with a slight loss, but the market is still looking good as it could push up a lot higher. So we'll just wait and see what happens with this. If it goes up, we can move our stop loss, or we'll be triggered out. They're the ones that we've taken profit on and we can do a lot of moving here.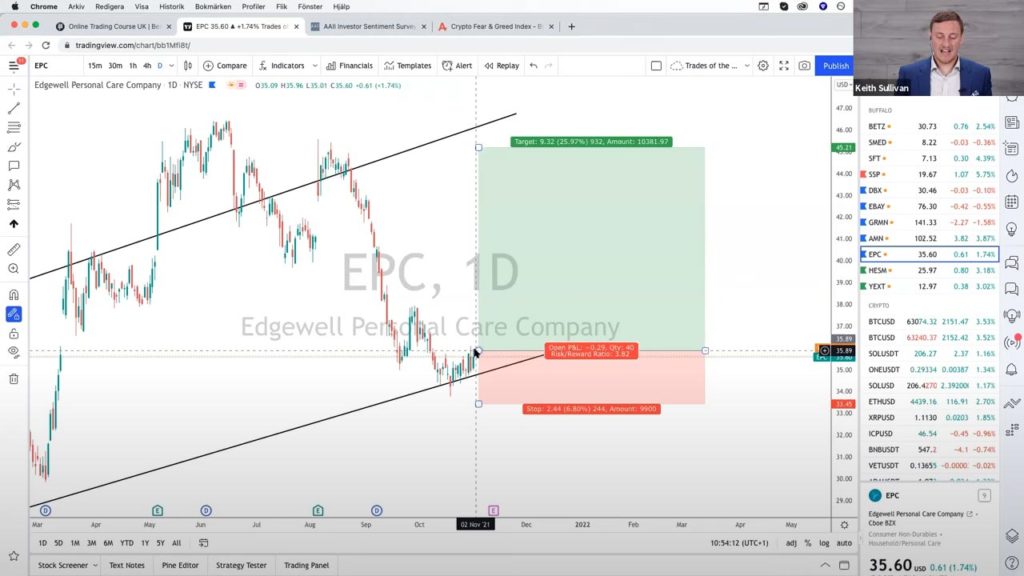 Our All-time High Key Indices: US 30, Dow Jones Industrial, NASDAQ, SP 50
Now, if you look at the fear and greed index, you'll notice that it's become extreme greed. This means people are buying back into the market. This is extremely beneficial for us because we're profiting on a lot of our long positions.
This week on the market, we are seeing that inflation is being the highest in a long time. This is bad news because it's costing more for goods and services that could stop people from spending money on the economy. This can slow down its recovery from pandemic situations and growth. With a decreased GDP, inflation now has caused an impact on the demand for goods or services and people have started spending. It's a domino effect!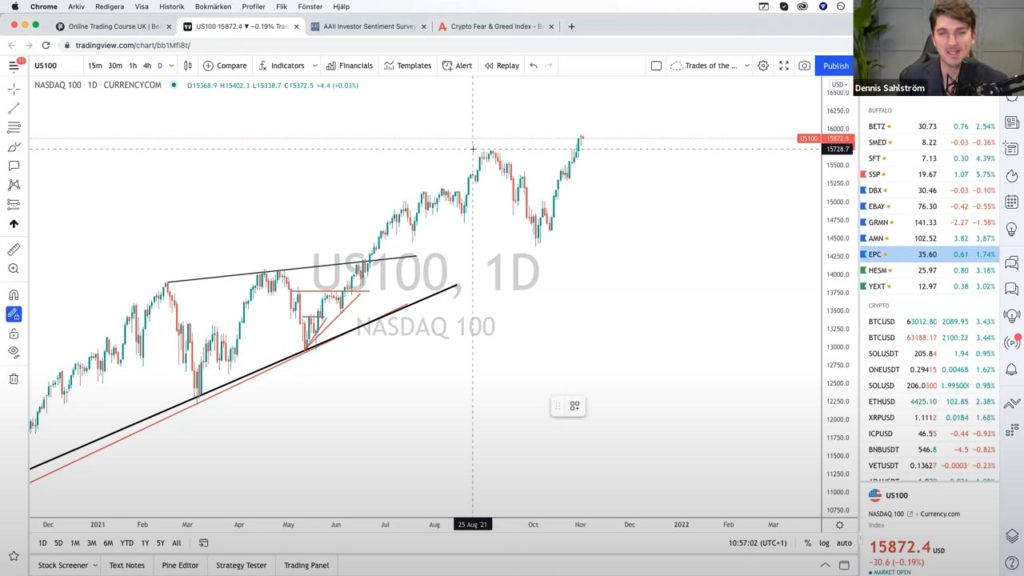 New Trades for this Week
Hessem (HSM)
This one is interesting because it went up more yesterday so we got triggered in and we are in this trade now. Since there is nothing to enter, put it in your near-term watchlist and hope for it to come back to support. Hessem is creating higher highs and higher lows, so the graph is expanding.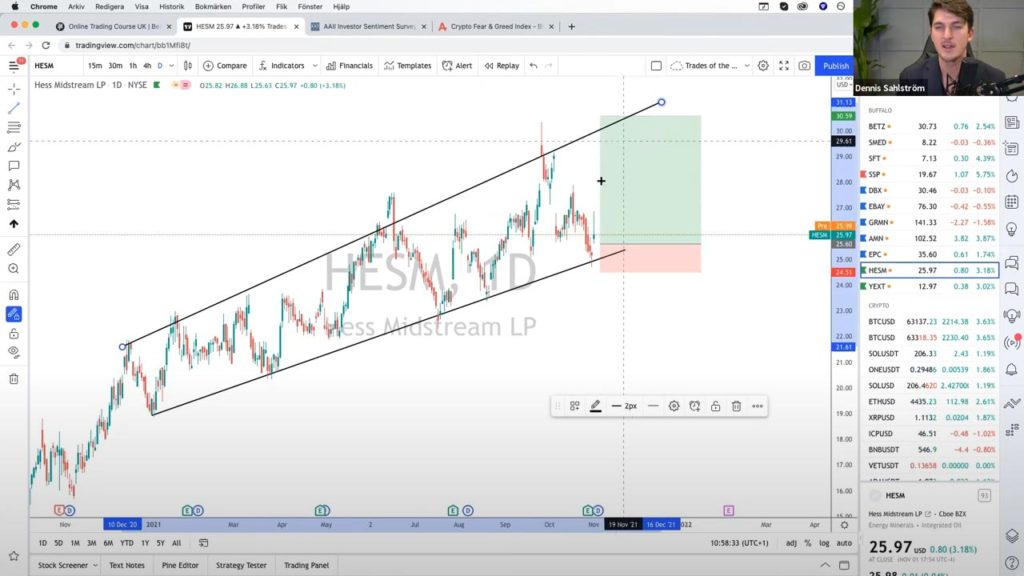 Yext inc. (YEXT)
Yext Inc is in a downward trend. One of the rules we follow is when we're on the third bounce, no candles are closing above. We have a 3:1 reward-to-risk ratio where we'd want to see this red candle here. As a trader or an investor who wants to enter this opening, you would want to see that red candle too. So observe the sellers who are looking to push that market down. Since the candles are sitting on the resistance, there's a balance between buyers and sellers. We new traders or investors have a great shot at this one!
With the loss on SSP, we've taken 6% profit this week, which is a tremendous and all-time high which you will see in the results section. However, if you are the target audience for this, you want to see that red candle and sellers attempting to drive the market lower. Because the candles are currently resting at resistance, there is a balance between buyers and sellers. So, once we see it pushing down, we'll have an excellent small piece of assurance that this short position is correct.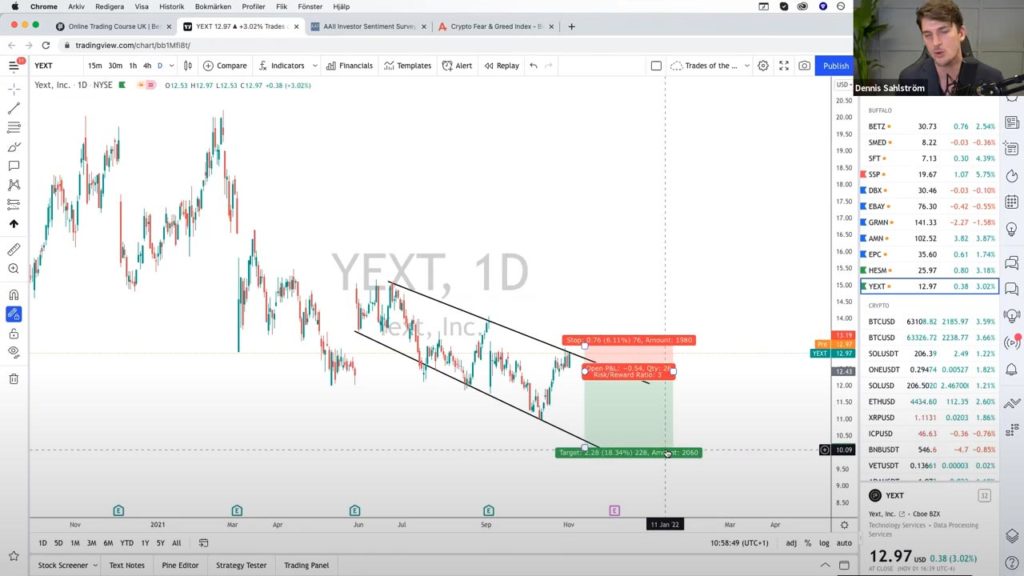 Cryptos
When it comes to bitcoin and cryptos, November and December are historically some of the most bullish months of the year. If you look at the last ten years, we've seen an average increase of 30% in November and a lot more in December.
Whales are holding their buying more than accumulating, which is a metric we look at. If they start selling, it could signal the end of the bull market. They are currently holding, which is excellent news for us!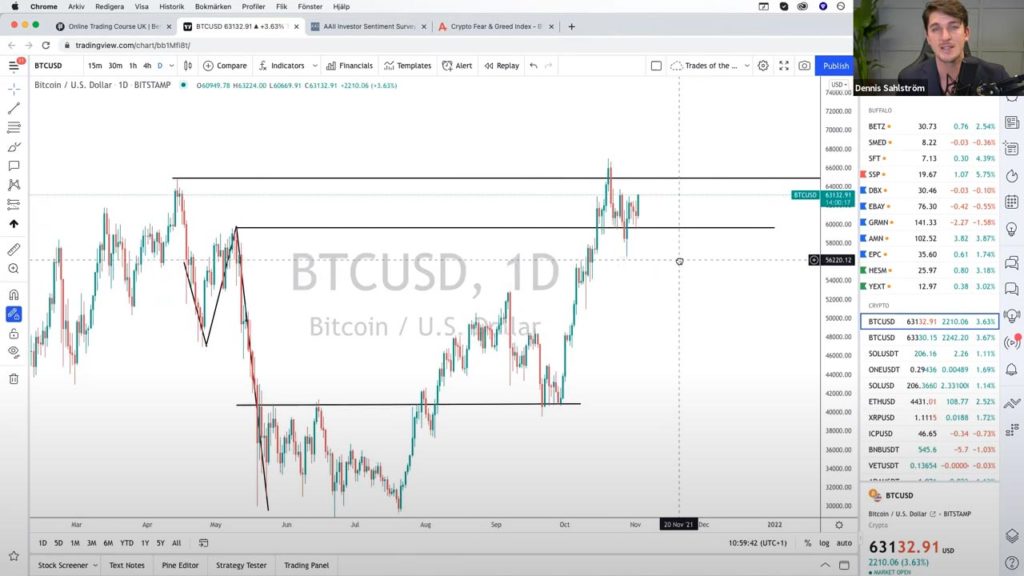 Cryptocurrency Scams Reach
Scams reported to Santander have reached 1,000,000 each month. This means there are millions of people out their losing money on cryptocurrencies. As long as you have total control over the money exchanges and the right way to do it, there will be lesser scams. Refer to our starter course on cryptos to play safe and earn big!
Facebook
Facebook has renamed itself to 'Meta' to incorporate the metaverse with cryptocurrencies, resulting in more game tokens and gamification of cryptocurrencies. Why Facebook renamed itself was because it was losing revenue when Apple was slowing down the amount of data it provides to Facebook. This made Facebook lose money on ads. As a result, Facebook is turning to cryptocurrency to see how they can use Meta to gamify crypto's and make money from them. As a result, we're seeing a lot of gaming tokens such as decentraland, sandbox, and engine coins are pumping up. If you're seeing a Big Blue chip company trying to inhibit or utilise crypto, it's showing where the market is going to go long term.
Mana USD
MANA USD is the primary winner today, and I hope you took advantage of it and entered it when we reported it a couple of weeks ago. It is now up to 400% since they were creating a giant metaverse DE central Land.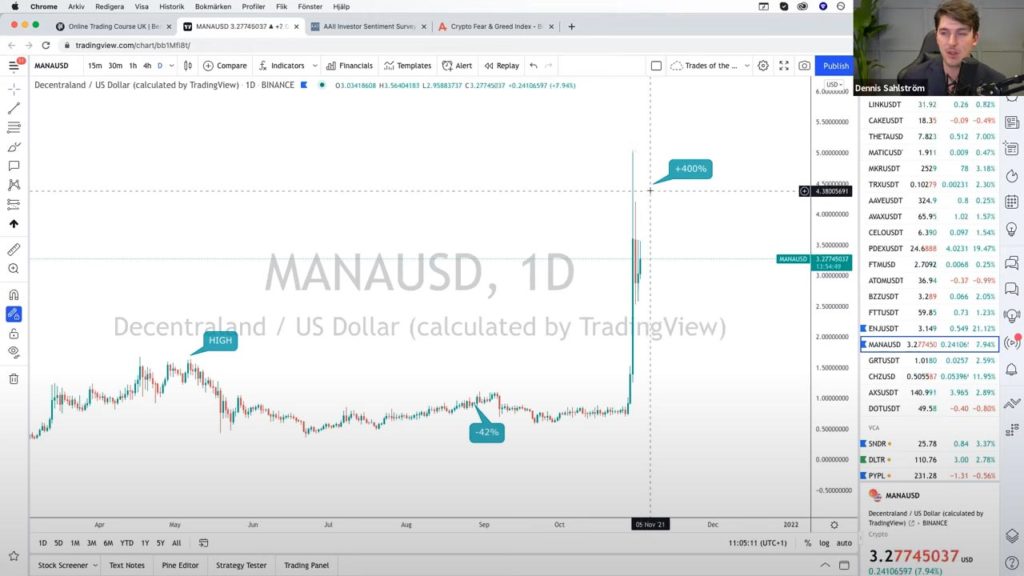 Polka Dots
We took profits down to 200% a couple of weeks ago, intending to break its all-time high because they are launching para chains. The outcome of this will be that you will be able to use polka dots to get a lot of other tokens which is very appealing to investors and traders. We believe this will get a lot higher!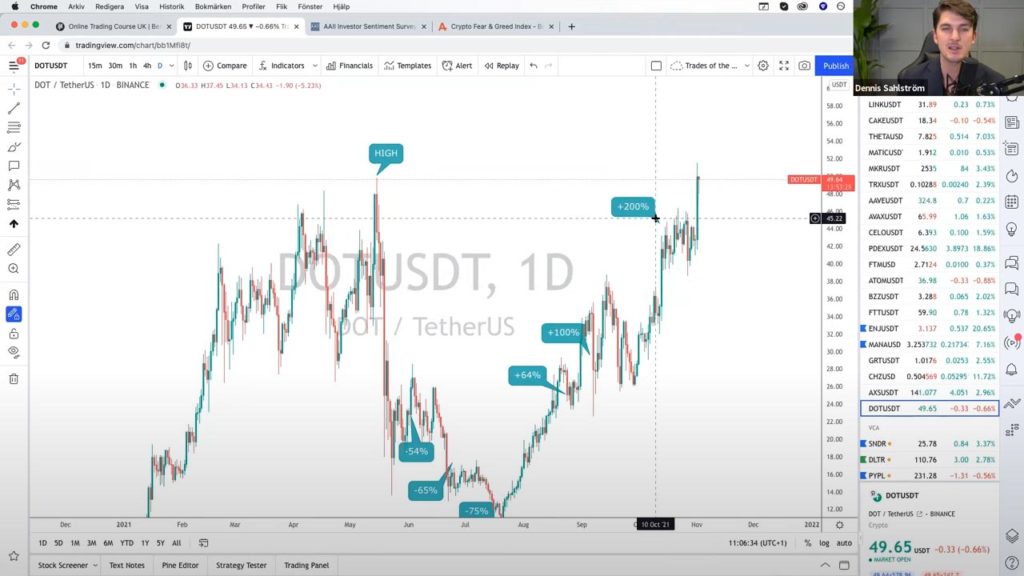 Schneider National Inc. (SNDR)
On the Schneider national last week, we got stopped out by VCAS. So, we took 15% profits.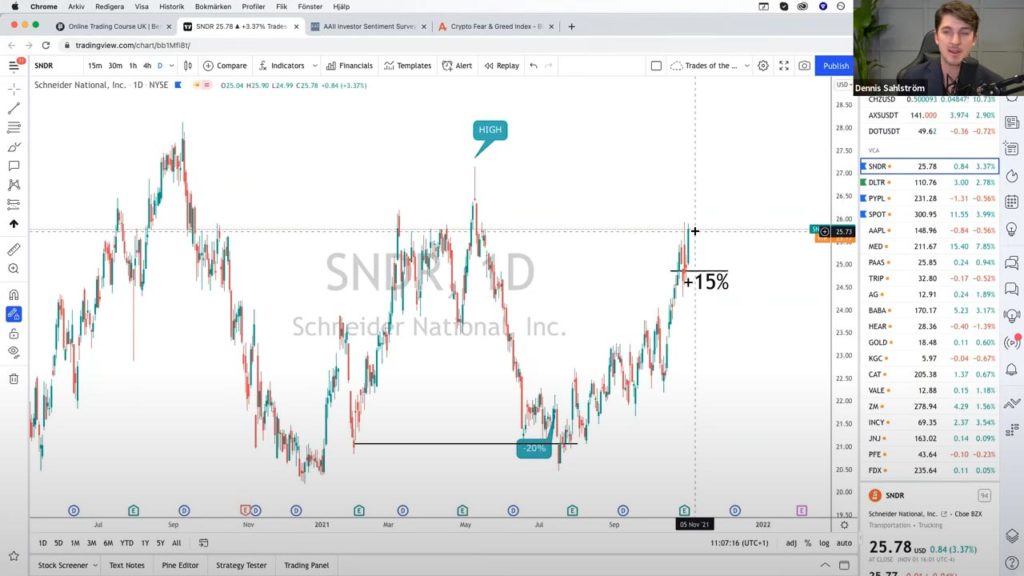 Dollar Tree, Inc (DLRT)
For DTLR, we're raising a stop loss up 20% profit. Since it is at 25, we're keeping it 5% behind. We will continue to do that for some time.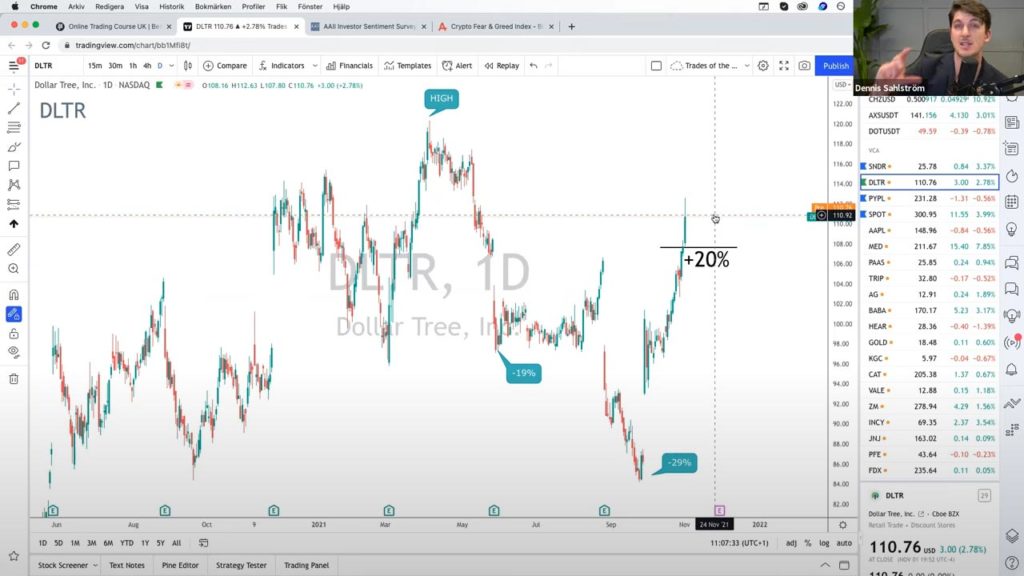 Paypal (PYPL)
PayPal is an outstanding firm with great fundamentals. It's currently down to 25%, so it's a perfect first entry for you.
Spotify (SPOT)
We put a stop loss at 25%, and now we're up 30% in profits.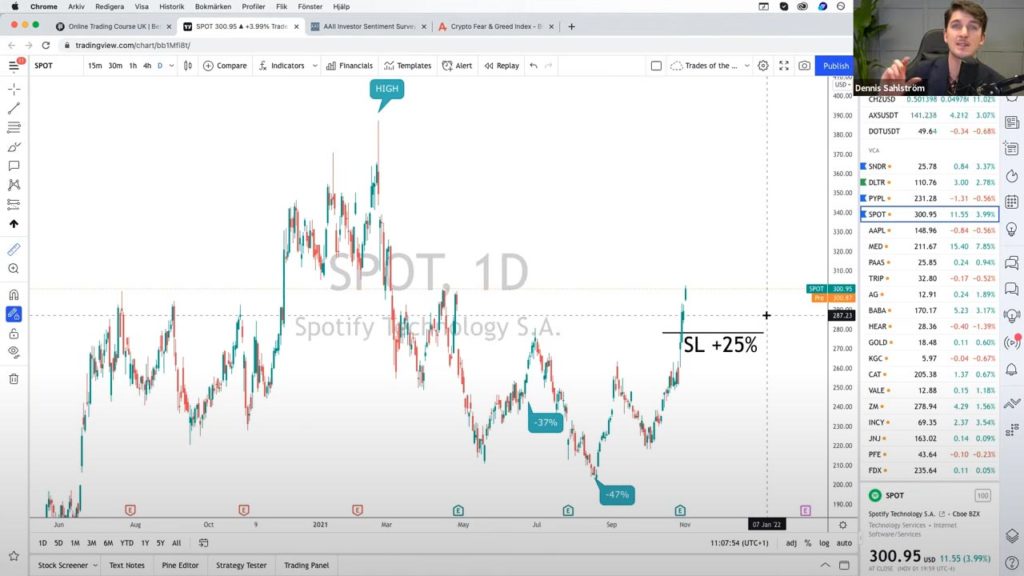 Mastercard (MA)
It is down to 15% now. In the beginning, we usually expect a 20% decrease, but with some firms, we find it exciting to enter a little earlier since they are such good companies that don't fall so much. The first entry was minus 15%, the second was minus 25-30%, and so on.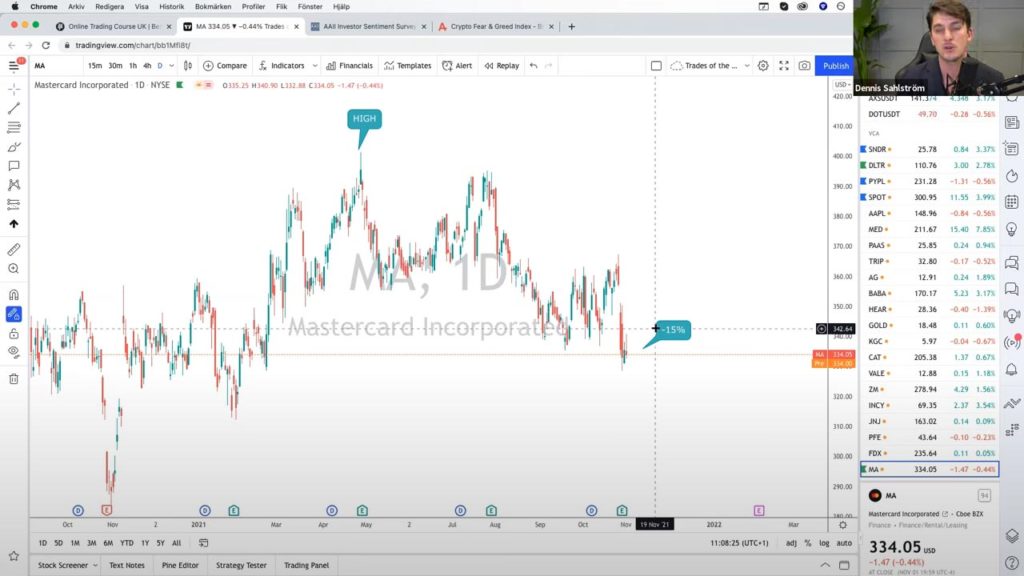 Trades of the Week Results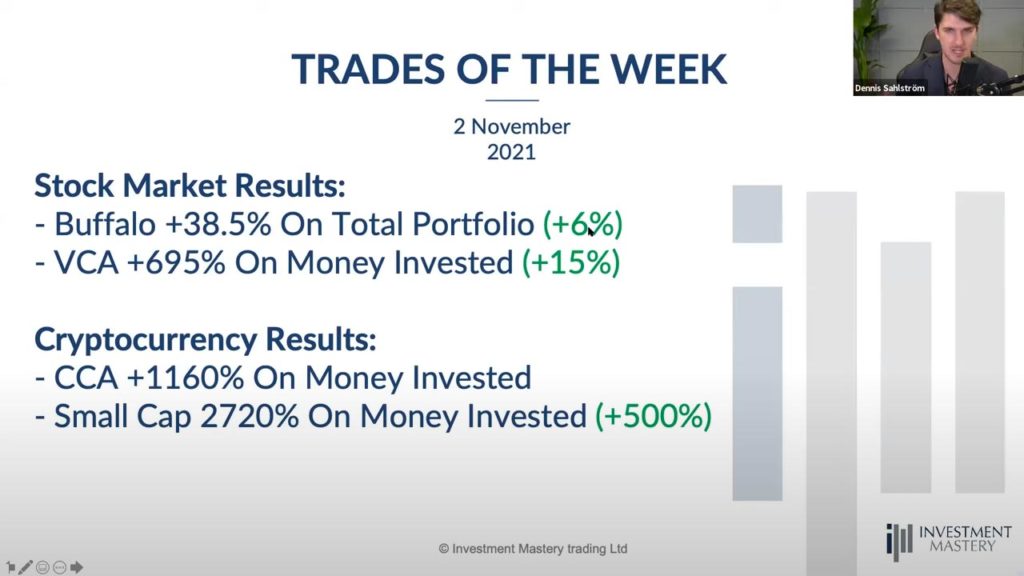 If you are a client of Investment Mastery, send us an email at gabreiella@investment-mastery.com to become the client of the week. Also, join our Facebook community for more updates. It'll be an honour for us to have you featured on our Instagram where your progress will be shared to inspire others for investing and trading. It will make a huge difference in the life of others!
---
Not much of a reader? No problem, watch the video below: