Over the past two weeks, we've finally seen a turnaround in the market. After nine falling weeks, we finally had a positive week. But what happens now?
Disclaimer: All the analyses I share are my own educated guesses, stemming from my eight years of experience trading and investing. My views are not truth, only the product of my individual experiences.
Bitcoin has finally reached a bottoming out. The question is, whether it is long-term or short-term. In today's analysis, we will look at a few different indicators that suggest further growth in the coming weeks. Let's take one thing at a time. Bitcoin has climbed above $30,000 per coin and we got a green candle last week which is actually a candle that often reflects a change of direction in the market. This indicates that we can see a positive price trend in the coming week/weeks. However, it's a long way to go to the two all-time highs. The price must break above $48,000 for the structure to change.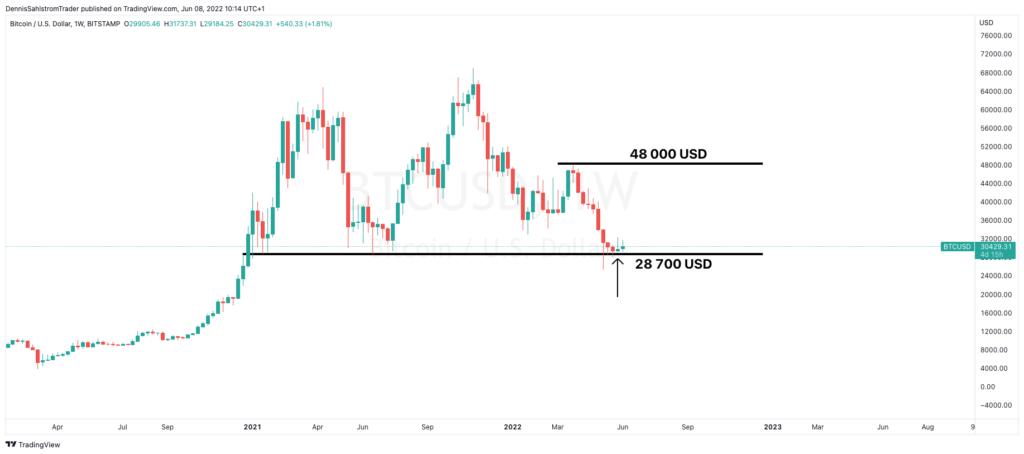 However, it looks interesting. If we take a look at rsI Stochastics – an indicator that shows momentum changes – we can see what happened the last three times and deduce the following:
In September 2020, the price went up 557% when we received the signal
In July 2021, the price went up 135% when the signal came
In January 2022, the price went up 46%.
The question is what happens now?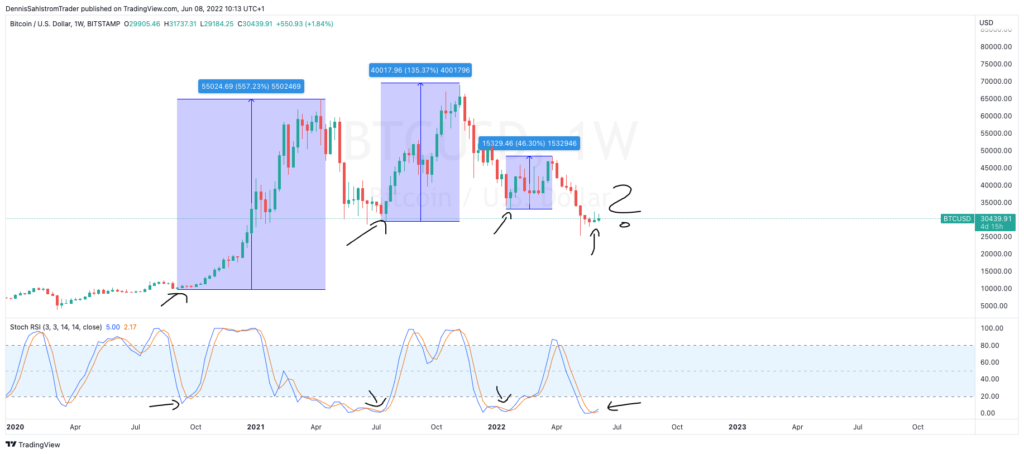 There are other indicators that show positive development, but I wanted to show you an example of how it is possible to analyze the market. However, for significant change, we need to see a change in the market structure with higher lows and higher highs. Time will tell if and when this positive phase continues.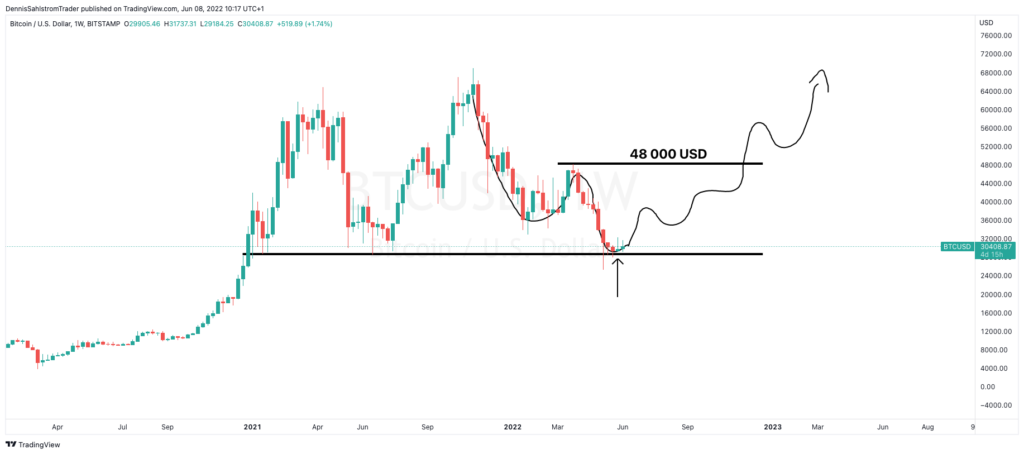 That's it for now.
Have a nice, successful week!